INDEPENDENT,
THIRD-PARTY TESTING
YOU CAN TRUST
No commercial bias. Instantly view full panel testing.
Our commitment to authentic transparency.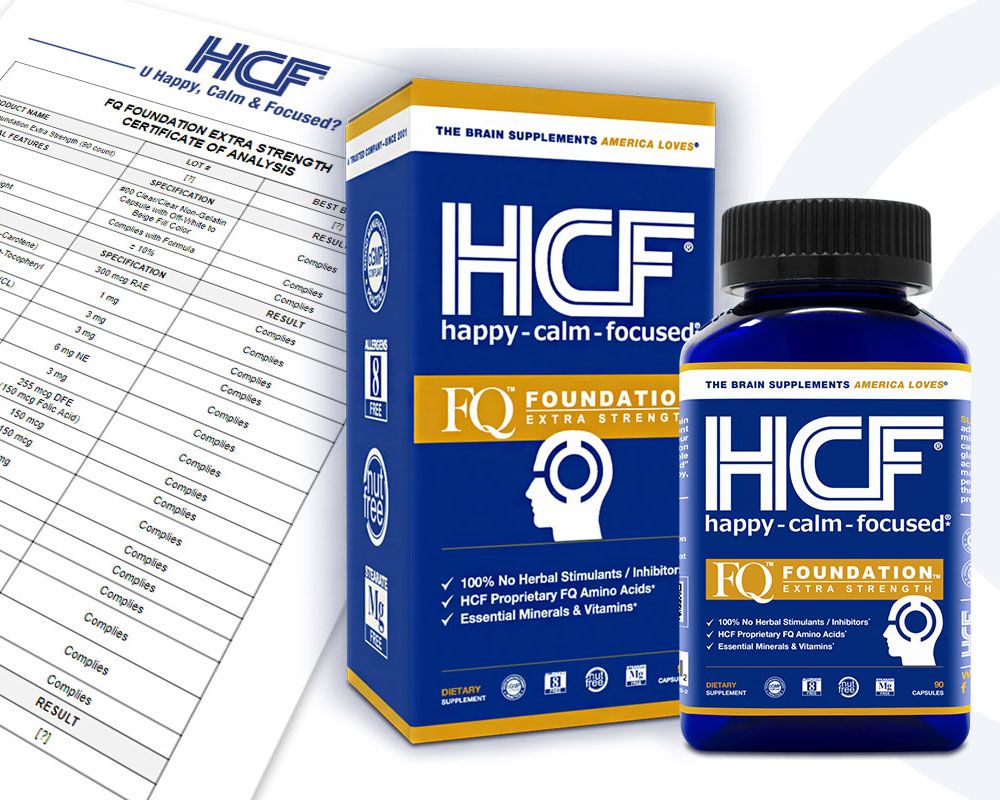 INDEPENDENT, THIRD-PARTY TESTING YOU CAN TRUST
No commercial bias, instantly view full panel testing. Our commitment to authentic transparency.
1

FIND PRODUCT LOT #

Locate # on bottom of bottle / box (ie; LOT#00000).

2

SUBMIT PRODUCT LOT # BELOW

Enter # in footer of website below and click "track".

3

VIEW PRODUCT CERTIFICATE OF ANALYSIS

Review product testing at highest ISO/IEC 17025 standards.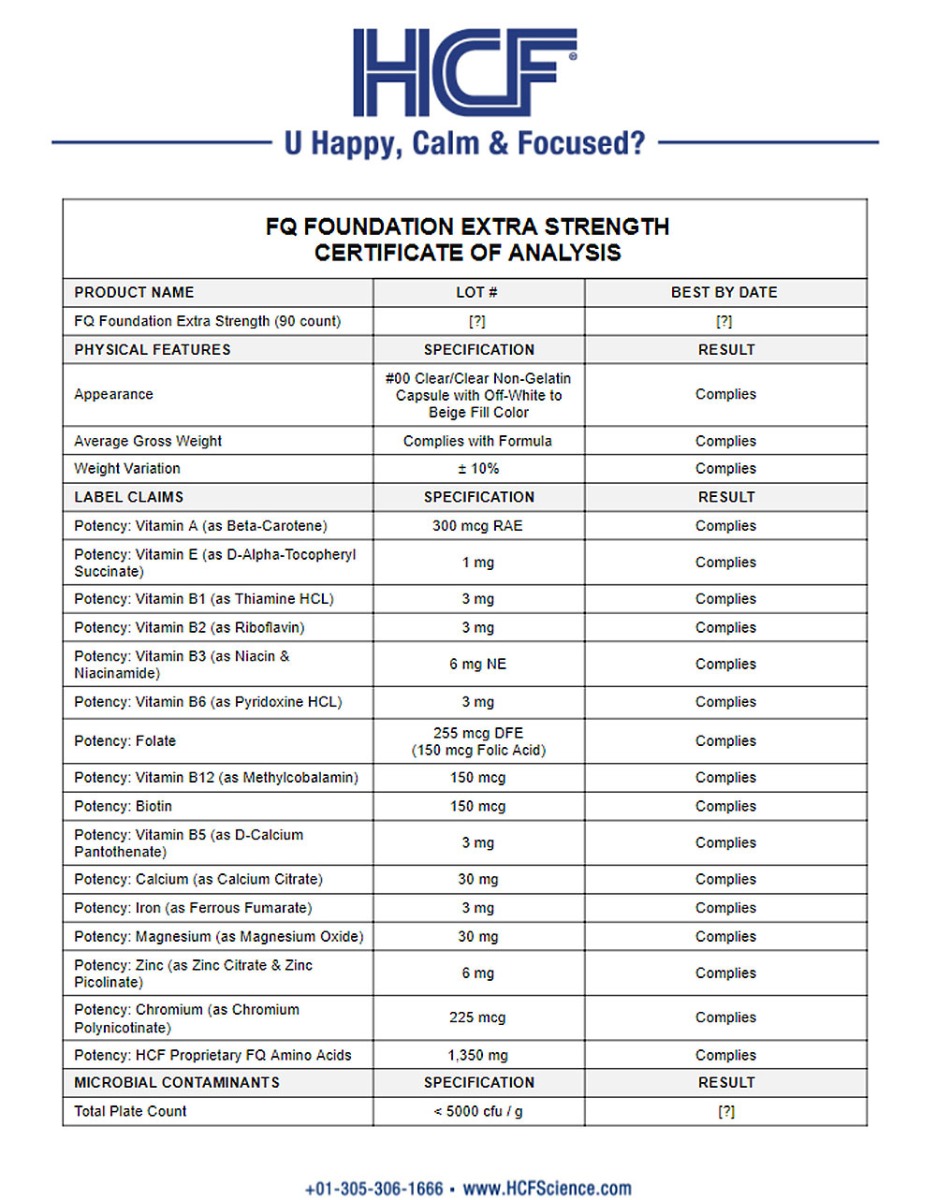 QUALITY ASSURANCE YOU CAN TRUST.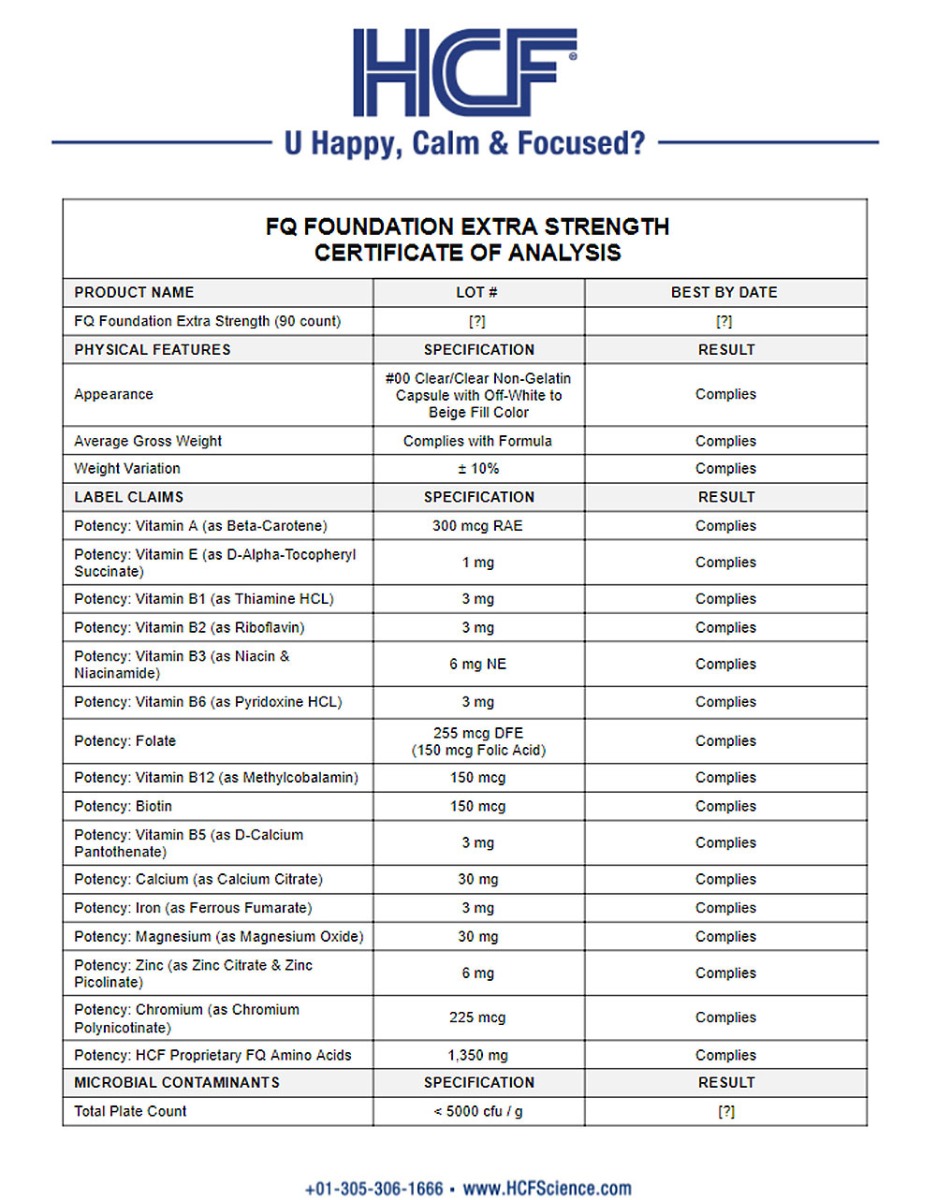 QUALITY ASSURANCE YOU CAN TRUST.
We believe transparency in supplement manufacturing is crucial to consumer health and safety. Therefore, we consciously and purposefully choose to work with independent third party laboratories and certifiers because they operate as customer advocates, have no vested interest in the outcome, no financial bias, and are our industry's gatekeepers. 
Working with independent labs and certifiers not only offers us unbiased evidence of the sustainability and overall quality of our processes, ingredients, finished products, and packaging materials, it also helps assure customers that what's on the label is actually in the product and empowers them to make well-informed buying decisions. 
Furthermore, working with independent organizations allows us to express our unyielding commitment to people and the planet in the most assertive manner.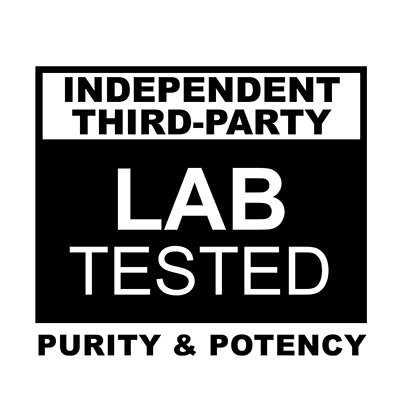 Unlike in-house labs, 3rd party labs lend objectivity to the test results, ensuring that finished products meet all the identity, purity, potency, and general safety specifications.
Though the vast majority of manufacturers will run their quality control checks in-house, by involving an industry-recognized third-party guarantee there's no bias or skewing of results.
Third-party certification is conducted by an independent organization or company that can thoroughly inspect the manufacturing process of a product. 
An independent lab must comply with ISO 17020, the international standard for bodies that carry out inspection. The ISO confirms that they are impartial and consistent when testing and certifying. [1]
Furthermore, any third-party must not be involved in any other activities, such as supplier sourcing, procurement, or manufacturing. They can only partake in the quality inspection and testing process.
Personnel working in independent labs have specialized training, impressive credentials, and extensive training to develop and validate methods for different product matrices.
Working with labs that have specific testing competencies (e.g., performing microanalysis or HPLC identity testing) and perform those tests very efficiently at competitive rates; this allows us to run more tests without passing on the testing costs to consumers.
At HCF Science, our testing standards were developed to comply both with the rigorous requirements of the GMPs and with their spirit and intent. Our testing standards and methods allow us to express our engagement in doing what's in the consumers' best interests in the most effective way possible.
According to our testing standards, finished products are tested for 65+ tests of identity, purity, strength (potency), and composition, although GMPs only require a fraction of those to be mandatorily performed.
Besides going over and above what is currently required by GMPs, our quality standards' most defining feature is that we voluntarily use only independent, third-party labs to perform all the testing. We purposefully choose to work with independent laboratories because they have no vested interest in the test results and, therefore, no financial bias. 
Collaborating with third-party labs provides us with unbiased evidence of the quality of our finished products. It also allows us to show our commitment to doing what's in the consumers' best interests, in the strongest way possible.
If you know what's in your product, why not share it?
Despite the fact that FDA's current Good Manufacturing Practices (GMPs) demand that brands demonstrate their products are pure, safe, and meet label claims, they do not require companies to use independent labs to ensure compliance with those requirements. [2]
At HCF Science, we favor working with independent, third-party labs because they are not affiliated with the ingredient suppliers, manufacturers, or the company whose name appears on the label. This means they have no financial interest in the testing outcome, therefore they are less likely to manipulate or distort test results for self-serving purposes.
Brands differ in terms of what they test for, how often they test, who performs the testing, and what methods are used to ensure product compliance with label claims. 
They can elect to test every lot, every other lot, or random lots; they can test for some quality markers or all; they can use established, validated methods or internal methods; and they can test using in-house labs or independent, contract labs.  
As third-party testing gradually becomes the norm, the lack of participation in independent verification itself could also serve as a significant red flag. Customers would be rightfully entitled to have concerns about companies which bypass or downplay the advantages of third-party testing. Because not only does independent testing keep everything honest, but it also drives improvements and innovation.
Neither the FDA nor the NSF [3] or NPA [4] distinguish between brands that perform just the bare minimum testing to demonstrate compliance and brands that conduct extensive testing using 3rd party facilities with no financial bias to ensure that products are safe for consumers. So, other than the satisfaction brought about by doing what's in the customers' best interest, there is little or no inducement for companies to exceed the bare minimum required by GMPs to test and validate products for purity, authenticity, and overall quality. 
For testing to be worth it, the benefits must outweigh the costs. Many brands mistakenly avoid testing to cut back on upfront costs. The result is that while they save money in the short run, they miss out on long-term benefits, such as building credibility and consumer trust in that brand.
We believe consumers have the right to hold companies accountable for their label claims. In exchange, companies are professionally, morally, and ethically obligated to make this information available and accessible upon request. 
Contrary to the allegations propagated by many brands, neither the FDA nor any other regulatory body prohibits companies from sharing their certificates of analysis with consumers. And consumers should be skeptical of any supplement manufacturer that refuses to make a product CofA available to consumers, no matter the reason.
According to current Good Manufacturing Practices (GMPs), [5] manufacturers are responsible for ensuring that a finished product meets established specifications for identity, purity, strength (potency), and composition, using reliable and valid methods. However, GMPs provide no guidelines for what would be considered acceptable specifications for identity, purity, and potency, which methods would be appropriate to evaluate product compliance with quality specifications, or even how to assess the "reliability" and "validity" of those methods. This provides manufacturers with considerable wiggle room when it comes to raw materials and finished product validation.
On the other hand, ISO/IEC 17025 allows laboratories to demonstrate that they operate competently and generate valid results, building confidence in their work nationally and worldwide. It also helps facilitate cooperation between laboratories and other bodies by encouraging wider acceptance of results between countries. [6]
Test reports and certificates can be accepted from one country to another without further testing, which, in turn, improves international trade. In many countries, ISO/IEC 17025 certifications are the standard for which most labs must hold accreditation to be deemed technically competent.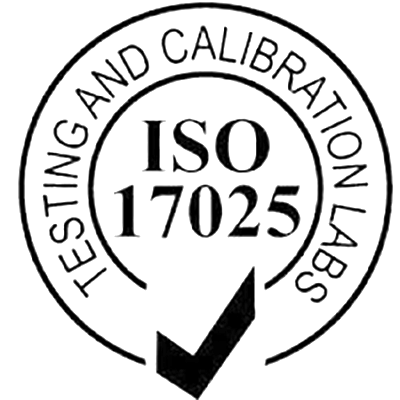 ISO 17025 certification attests that a management system, manufacturing process, service, or documentation procedure has standardization and quality assurance requirements. ISO (International Organization for Standardization) is an independent, non-governmental, international organization that develops standards to ensure the quality, safety, and efficiency of products, services, and systems. [7]
All decisions are based on measurements and recommendations that are accurate, repeatable, verifiable, cost-effective, timely, and believable. ISO 17025 helps assure this happens the first time, every time, and on-time. Specifically, ISO 17025 provides guidance to laboratories on quality, management, and technical requirements, and acknowledges excellence in operations.

At HCF, we may work with multiple labs to evaluate the quality of our finished products. So, for any given product, we may have test results from as many as 2 or 3 different labs, depending on what needs to be tested, what methods have to be used, and which lab is most qualified to perform the testing.

FDA FALCPA (Food Allergen Labeling And Consumer Protection Act) [8] identifies eight foods or food groups as the major food allergens. They are milk, eggs, fish (e.g., bass, flounder, cod), Crustacean shellfish (e.g., crab, lobster, shrimp), tree nuts (e.g., almonds, walnuts, pecans), peanuts, wheat, and soybeans. Of course there are more than 160 foods that have been identified to cause food allergies in sensitive individuals. However, the eight major food allergens identified by FALCPA account for over 90 percent of all documented food allergies in the U.S. and represent the foods most likely to result in severe or life-threatening reactions.

The U.S. Food and Drug Administration (FDA) requires food manufacturers to list the eight most common ingredients that trigger food allergies. Most other countries have similar rules. In the U.S., information about food allergies must be written in simple terms that adults and older children can understand. 
Yet, approximately 50% of the U.S. population routinely takes a dietary supplement, and ingredients derived from allergenic foods are commonly present as an active ingredient or additive in many nutritional products. [9][10]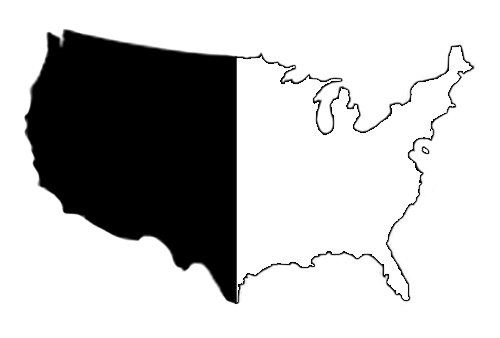 There are often many risks hidden in the ingredients, processing aids, and chemicals used to produce foods and nutritional supplements. And unless special care is taken to avoid high-risk allergenic ingredients in formulations and prevent cross-contamination with allergens during the manufacturing process, almost anything we ingest can cause an allergic reaction. [11][12]
Manufacturers aren't required to include warnings about food allergens accidentally introduced during manufacturing or packaging (cross-contamination). This can potentially create problems for those individuals who are sensitive to food allergens. 
Some companies voluntarily include warnings, but these advisory labels aren't always clear. And, manufacturers have different ways of saying a food allergen may be present. For example, labels may say "may contain soy" or "manufactured in a facility that also processes wheat."
Dietary supplements can cause an allergic reaction in sensitive individuals either because they contain ingredients from high-risk allergens like soy or peanuts, or due to cross-contamination with high-allergen ingredients during production. And although food intolerances and sensitivities are not generally life-threatening, the presence of allergens in dietary supplements can lead to undesirable side effects.
It's important to know what you're eating. While we might all share an appreciation for good food, our bodies don't always react the same to the foods we eat. While certain foods don't cause any reaction in some individuals, those same foods can trigger abnormal activity in the immune system in others, creating what most call an allergic reaction. 
A food allergy is a condition that causes your immune system to treat a normally harmless type of food as if it was a dangerous virus, bacteria, or another infectious agent. [13][14]
Food Allergy Research & Education (FARE) [15] estimates that 32 million Americans have food allergies, including 5.6 million children under the age of 18. That's one in 13 children, or roughly two in every classroom. Approximately 40 percent of children with food allergies are allergic to more than one food. Furthermore, the number of reported food allergies has increased in recent years. For instance, the prevalence of peanut allergy among children has reportedly doubled over the course of 10 years in North America. [16]
Food allergen testing can verify cleaning processes, as well as raw materials and the finished product to ensure they are free of unwanted food allergens. Food allergen testing also helps control cross-contamination in the facility and is part of the Global Food Safety Initiative (GFSI) and quality systems guidelines. It is critical to keeping consumers safe. [17]
An allergy is when your immune system reacts to a foreign substance called an allergen. According to the Food Labeling and Consumer Protection Act (FALCPA), more than 160 foods have been identified as the cause of food allergies in sensitive individuals. However, only eight foods or food groups have been identified as responsible for most food allergies among Americans. [18]
The eight primary allergenic foods in the U.S. are referred to as the Big-8, and include milk, eggs, fish, crustacean shellfish, tree nuts, peanuts, wheat, and soybeans. These foods account for about 90% of all the food allergies in the United States. 
The Food Allergen Labeling and Consumer Protection Act (FALCPA) law ensures that there would be more transparent labeling of food for the millions of people with food allergies. The only safe course of action is complete segregation of allergens and correct food allergen labeling practices to guide allergic consumers. If products are mislabelled, or contamination occurs, an allergic individual may experience a severe allergic reaction.
Physical reactions to certain foods are common, but most are caused by a food intolerance rather than a food allergy. Food intolerance can cause some of the same signs and symptoms encountered in a food allergy, so people often confuse the two. [19]
Food allergies cause an immune system reaction that affects numerous organs in the body. In contrast, food intolerances or sensitivities generally produce less severe symptoms, and most of those symptoms are restricted to the digestive system. Food intolerances arise when the body cannot properly break down food due to sensitivities to certain additives and chemicals present in food, or as a result of enzyme deficiencies.
Unlike food intolerance, which most people can handle and is not generally life-threatening, a food allergy can cause severe or even life-threatening reactions by ingesting a microscopic amount, touching, or inhaling the food. The classic example is the potentially life-threatening difficulty breathing and low blood pressure following exposure to peanuts or seafood.
Anaphylaxis (pronounced an-a-fi-LAK-sis) is a serious allergic reaction that happens very quickly. Symptoms of anaphylaxis may include difficulty breathing, dizziness or loss of consciousness. [20]
There is currently no cure for food allergies, and the traditional way to manage food allergies has been to avoid the food that causes the reaction. Measures can be taken to reduce the risk of serious health consequences by avoiding food allergens and quickly recognizing and managing allergic reactions to food if they occur.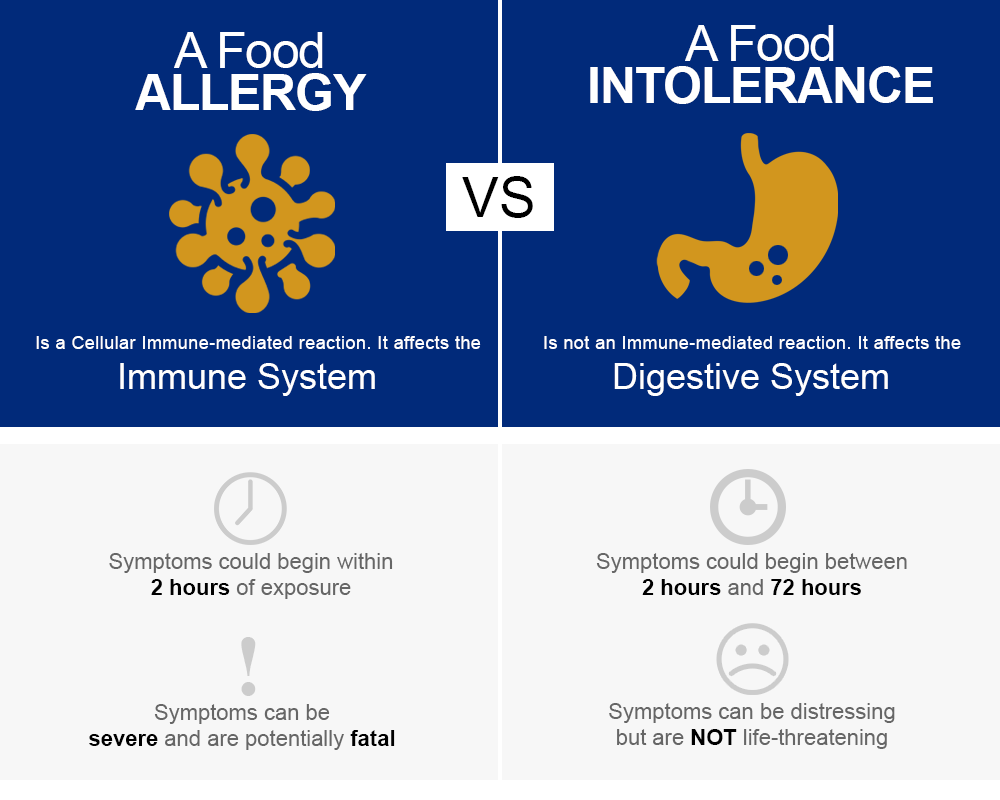 Consumers' expectations demand that manufacturers pay attention to active ingredients and additives and guarantee that dietary supplements are produced in compliance with best practices for avoiding allergens and minimizing cross-contamination risk. 
It is also essential that allergens, if present, are reported correctly and transparently on product labels so consumers can purchase the products that best meet their needs.
At HCF Science, we know that consumers expect dietary supplements to be a safe and convenient health-management approach. 
We voluntarily perform an in-depth allergen verification process to ensure that our products are safe for even the most vulnerable members of our population. This comprehensive verification process allows us to offer customers the cleanest products possible, regardless of whether they have allergies or not. And as a consumer-centric, quality-conscious company, we are committed to doing everything we can to stay true to our fundamental guiding principle to "do no harm."
The food and consumer product industry is on the verge of a fundamental paradigm shift when it comes to safety. The new arbiters of safety and quality are consumers. Purchasing decisions related to dietary supplements must weigh several factors, including what's in the product, what's not, how it is packaged, and whether it is affordable or provides value for the price. But with so many supplements out there and so much information packed onto every product label, it can be tricky to even know where to start.
One way the best manufacturing companies make sure they are meeting current customer requirements is by providing a Certificate of Analysis (COA) - a document issued by Quality Assurance that confirms a regulated product meets its specifications for identity, purity, strength, and composition. COAs commonly contain the actual results obtained from testing performed as part of the quality control process for each manufacturing batch.
Labs use the term, Certificate of Analysis, to describe reports of results they perform on products on behalf of companies. Companies use the same term to describe the document that summarizes all of the supplement testings to ensure compliance with pre-established quality specifications. [21][22]
Regardless of whether manufacturers conduct in-house testing or contract the testing out to independent third-party labs, every batch of product that is manufactured usually has an associated Certificate of Analysis (CoA) from an ISO/IEC 17025 accredited laboratory.
We take the results of testing from different labs and prepare a Certificate of Analysis that summarizes all of the results on a single quality assurance document. It is this document that we make available to consumers upon request as reassurance that the product contains what is claimed on the label.
As part of our commitment to accountability and authentic transparency, we have provided the Certificates of Analysis for our products, which include detailed information on what we test for and the actual lot-specific results. Simply submit your lot number to view the third-party testing results for that product.
Have questions, comments, or concerns about the test results? Just email us at [email protected] and one of our product specialists will be more than happy to assist you in making an informed purchasing decision that is right for you and your loved ones.
START REVIEWING INDEPENDENT THIRD PARTY TESTING NOW. SUBMIT YOUR PRODUCT LOT # BELOW.